Botschaft von Antigua und Barbuda in Madrid
Botschaft von Antigua und Barbuda in Madrid
Sie befinden sich auf der Webseite der 
Botschaft von Antigua und Barbuda in Madrid
, der einzigen Vertretung von Antigua und Barbuda in Spanien.
Die Botschaft wurde 2018 eröffnet. Botschafter Dr. Dario Item ist der Missionschef.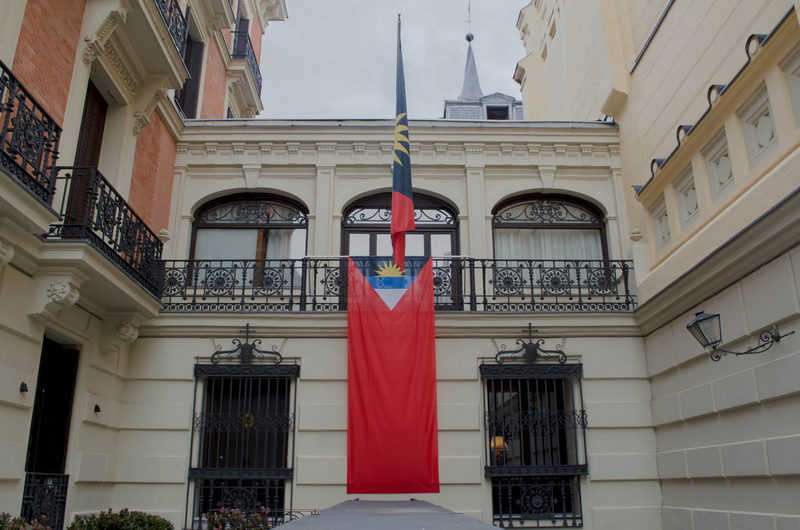 Erfahren Sie mehr über Neuigkeiten und Veranstaltungen von Antigua und Barbuda.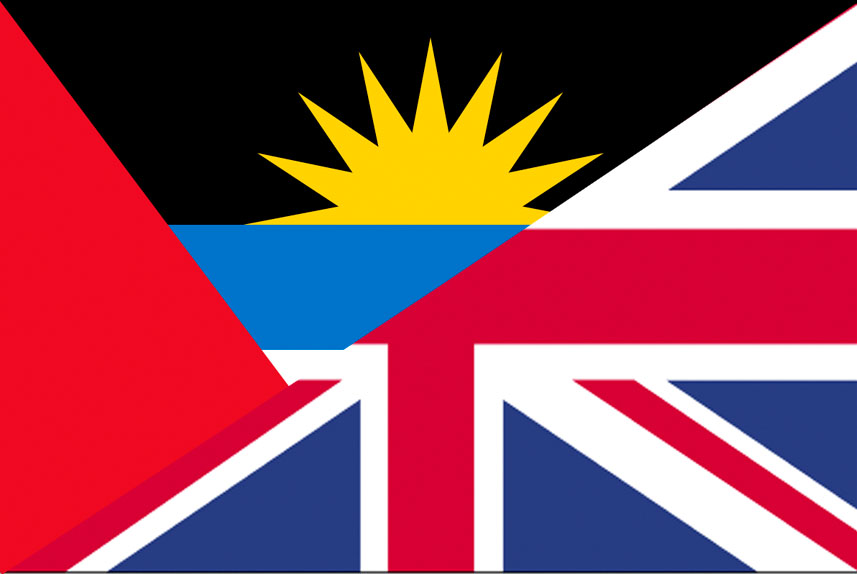 LONDON, United Kingdom – 17th May, 2022…..Prime Minister the Hon. Gaston Browne arrived in London on Sunday for a series of engagements that will include the launch of the United Kingdom and Antigua and Barbuda Social Mobility Partnership. The country's leader,...
VON ANTIGUA UND BARBUDA AUS ARBEITEN
Antigua und Barbuda bietet ein Visumprogramm für Langzeitaufenthalte mit der Bezeichnung "Nomad Digital Residence" an. Das Programm richtet sich an Personen, deren Arbeit aus der Ferne erledigt werden kann, und zwar aus einem sicheren karibischen Land mit Zugang zu modernen Annehmlichkeiten wie einer soliden Telekommunikationsinfrastruktur. Berechtigte Programmteilnehmer erhalten eine Sondergenehmigung, deren Gültigkeit zunächst zwei (2) Jahre beträgt.
Beantragung
Der Antrag auf Erteilung eines Wohnsitz-Visums für digitale Nomaden muss über die offizielle Website erfolgen
Voraussetzungen
Nachweis über die Entrichtung der nicht erstattungsfähigen Gebühr pro beantragender Person

Ein Passfoto von jeder beantragenden Person: Größe 51 x 51 mm (2 x 2 Zoll); das Gesicht (von der Unterseite des Kinns bis zur Oberkante des Kopfes) muss zwischen 25 und 35 mm (1 – 1 3/8 Zoll) einnehmen.

Eine Kopie der biografischen Daten des Reisepasses
Die Bescheinigung über einen Krankenversicherungsschutz für den Zeitraum des geplanten Aufenthalts in Antigua
Polizeiliches Führungszeugnis für jede beantragende Person über 16 Jahre
Nachweis der Beziehung von abhängigen Personen zum Hauptantragsteller
Beschäftigungsnachweis, auch bei Selbstständigkeit
Eine Erklärung des Hauptantragstellers, aus der hervorgeht, dass (a) für jedes der beiden Jahre in Antigua ein Einkommen von mindestens 50.000 US-Dollar (fünfzigtausend US-Dollar) oder ein Gegenwert in anderen Währungen zu erwarten ist und (b) ausreichende Unterhaltsmittel für sich selbst und die begleitenden Angehörigen während ihres Aufenthalts in Antigua und Barbuda vorhanden sind.
Anfallende Gebühren und Zahlungsweise
Mit dem Antrag wird eine nicht erstattungsfähige NDR-Visa-Gebühr fällig..
Die Gebühren sind wie folgt gestaffelt:
Einzelperson: 1.500,00 US$
(Ehe-)Paar: 2.000,00 US$
Familie ab 3 Personen: 3.000.00 US$
Antragsteller werden per E-Mail über eine erfolgreiche Einreichung informiert. Die Gebühren sind per Kreditkarte zu zahlen, wie auf dem Antragsformular angegeben. Für den Antragsteller und die angegebenen Angehörigen wird ein Zahlungsbeleg ausgestellt. Dieser Beleg ist dem Antrag beizufügen.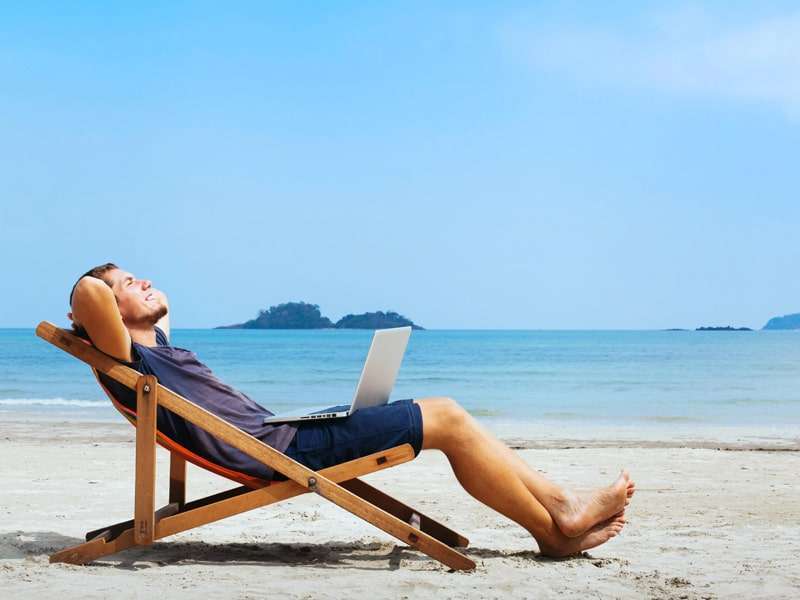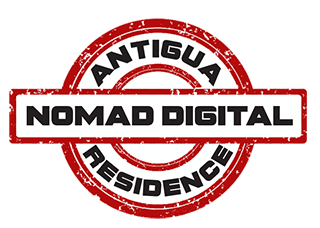 Letzte Aktualisierungen von COVID-19-Informationen aus Antigua und Barbuda
GESUNDHEITS- UND SICHERHEITSPROTOKOLLE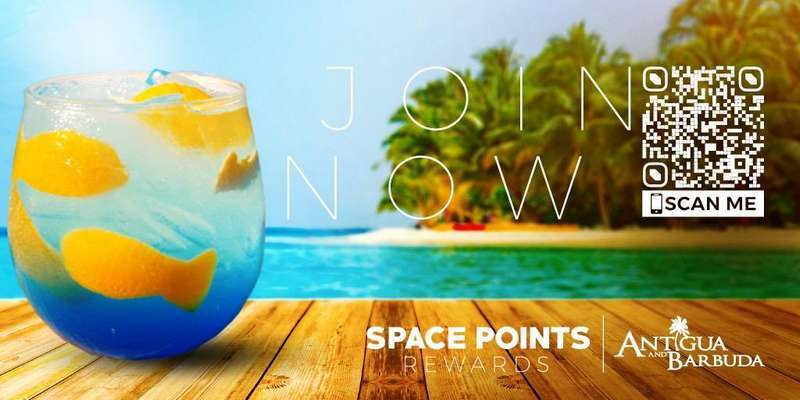 ST. JOHN'S ANTIGUA, (September 11, 2020) – The Antigua and Barbuda Tourism Authority (ABTA) and the Antigua and Barbuda Hotels and Tourism Association are encouraging residents of Antigua and Barbuda to dine-out, with the launch of the 'Space Points' Rewards Program.
The Rewards Program is as an add-on to this Summer's 'Your Own Space' Staycation promotion that highlights Antigua and Barbuda's enticing tourism offerings and encourages persons living in Antigua and Barbuda to explore and enjoy their own space in the sun.
Marketing Manager for the Antigua and Barbuda Tourism Authority, Shermain Jeremey notes that, "The 'Space Points' program presently targets restaurant customers interested in saving on their next dining experience.
"We recognise that our restaurants have been adversely affected by this pandemic. It was therefore imperative of us to launch a program that incentivizes consumers to eat-out and support our local businesses. The rewards program extends the staycation campaign and is presently focused on providing users with attractive money-off or value-added restaurant offers."
Join the program by signing up either via scannable QR Code found on all the Antigua and Barbuda social media platforms or via our website at www.visitantiguabarbuda.com/space-points-rewards.
Members who have signed up can dine at any of the participating restaurants and partake in offers such as pre-fixe menus and Happy Hour Specials and gain 5 points for each purchased offer. Members can also earn double "Xtra Space Points" if they post photos or videos of their meal, drink/cocktail or experience on their social media pages. They must tag the restaurant where applicable and tag the Antigua and Barbuda social media accounts either on Facebook @antiguabarbuda or Instagram @antiguaandbarbuda and utilize the hashtags #spacepointsrewards and #yourownspace.
Each week members can win a USD $25 gift card if they earn a minimum number of points. Members who earn 30 points between September 11 and September 18 are eligible to win the first week's prize. At the end of the campaign on October 16, the member with the most earned 'Space Points' wins a weekend for two at the Ocean Point Hotel with breakfast included.
The rewards program will look to expand into shopping and other tours, activities, and attractions before the program comes to an end in October.
The ABTA hopes that through this program persons will be enticed to spend and enjoy great deals that can lead to worthwhile rewards. By taking advantage of the offers, residents will show their support for local businesses and help stave off some of the financial impacts of the coronavirus pandemic.
Presseschau und Artikel über Antigua und Barbuda.
Bleiben Sie auf dem Laufenden über die neuesten Beiträge von den Inseln.
Roberto und Melania arbeiten als italienische Fremdenführer auf Antigua. Sie haben die "Antigua +39 Tour": geschaffen: ein Service, der italienischen Touristen den Archipel mit all seinen Wundern und Aktivitäten erschließt. Botschafter Dario Item hat Roberto und...
mehr lesen
Schauen Sie sich die wunderschönen Bilder und Videos von Antigua und Barbuda an, und verfolgen Sie die Veranstaltungen der Botschaft.
Sehen Sie sich all die schönen Bilder und Videos von Antigua und Barbuda des Fotografen und Künstlers Jervez Lee an