Today, 8th December 2021, Antigua and Barbuda mark the 49th Anniversary of the establishment of diplomatic relations between the Member States of the Caribbean Community (CARICOM) and the Republic of Cuba.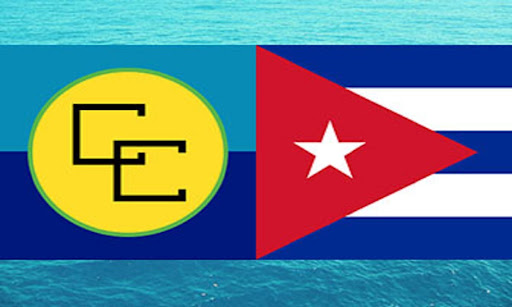 On the 8th of December in 1972, four newly independent CARICOM Member States, namely Barbados, Guyana, Jamaica and Trinidad and Tobago, established diplomatic relations with Cuba.
This visionary act of solidarity during the Cold War paved the way for the exceptionally close relations, which exist today.
Antiguans and Barbudans can be proud of the fact that the late Sir Lester Bird KNH, former Prime Minster of Antigua and Barbuda, had proposed the annual observance of the 8th of December as "CARICOM-Cuba Day" at the inaugural CARICOM Summit held in Havana on December 8th, 2002.
The CARICOM Heads of Government agreed to Sir Lester's proposal, and CARICOM-Cuba Day has been commemorated annually ever since.
Over the years, Cuba has supported the needs of the region through the delivery of assistance in critical sectors such as health, education and public works, amongst others. The bilateral cooperation extended to CARICOM Member States has accelerated developmental progress and bolstered the region's capacity to face pressing challenges.
Today, the Government and people of the Republic of Cuba continue to contribute towards the sustainable development of this country. At present, eighty-three (83) members of the Cuban Medical Brigade, have been deployed to Antigua and Barbuda, to provide critical health care services to our nationals.
The assistance extended in healthcare has been crucial during the COVID-19 pandemic, which has exacted a heavy toll on lives, and has placed a burden on public health systems worldwide.
Moreover, two (2) Cuban electrical engineers are working with APUA assisting with a repair shop for electric transformers.
Three (3) Cuban engineers, three (3) architects, and seven (7) mechanics are currently working with the Ministry of Public Works.
Cuban assistance to CARICOM Member States continues, despite the constraints brought about by the comprehensive economic embargo, which are further compounded by the pandemic.
This CARICOM-Cuba Day, we are reminded of the long lasting and dynamic friendship that exists between CARICOM Member States and the Republic of Cuba. The Government of Antigua and Barbuda stands ready to cooperate with Cuba to achieve a more resilient and sustainable nation. Happy CARICOM-Cuba Day!