ST. JOHN'S, Antigua and Barbuda – 25th May, 2021…….Prime Minister the Hon. Gaston Browne on Monday 24th May was among world leaders who addressed the opening of the 74th World Health Assembly, held virtually from Geneva, Switzerland.
In his address Prime Minister Browne spoke about the ending of vaccine apartheid, vaccine reticence in countries and the stockpiling of vaccines by developed countries.
We are pleased to present below the complete text of the Prime Minister's address to the assembly: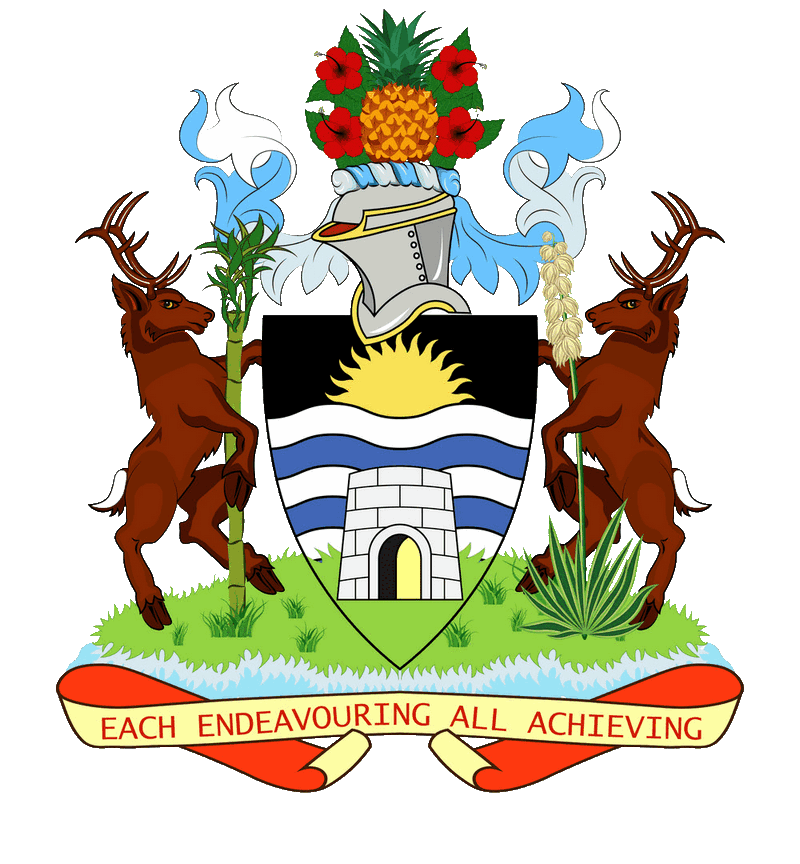 Statement by the Honourable Gaston Browne, Prime Minister of Antigua and Barbuda
at the 74th World Health Assembly on Monday, 24th May 2021
President of the 74th World Health Assembly
Director-General of the World Health Organisation, Dr. Tedros Ghebreyesus
Heads of Government
Heads of Delegation
Member States
Ladies & gentlemen
I am honoured by the invitation to address this formal opening of the 74th, World Health Assembly.
Of all the assemblies this Organisation has held, none has been more vitally important than this one.
It is no exaggeration to say baldly, that the future, or fate of all mankind depends on the decisions that this Assembly will make.
The world is ravaged by the COVID-19 pandemic.
Not only has the coronavirus infected almost 166 million persons world wide, it has also officially killed more than 3.5 million people globally.
Worryingly, recent estimates suggest that, because of under-reporting, actual deaths might be as high as eight million persons.
Mr. President, that startling figure should caution every person in the world, to understand that to refuse vaccines is to court death.
We are fighting a war with a grim, pernicious and pervasive reaper of death and destruction.
No nation has escaped it, no nation is immune from it, and no nation can isolate itself from it.
If ever there was an irrefutable truth to the affirmation, "We are all in this together", that truth now stares us directly in our faces.
Mr. President, realistically, the global community is in the midst of two catastrophic events.
The first and preeminent tragedy is, the distressful deaths of millions of people and the second is the ruination of economies globally.
Some wealthy nations may survive these two afflictions, but the majority will not.
In any event, no country, however rich, will escape the consequences unscathed.
Unless this Assembly agrees to comprehensive and decisive action and commits to an urgent and binding implementation plan, our one world will be injured irreparably with profound repercussions for all.
Therefore, I urge that this meeting approach this matter, as one that is of common urgency affecting all humanity, and threatening the wellbeing of all.
In this connection, we are all aware, that a few of the world's richest nations, had contracted to purchase, exclusively, more than 50 per cent of the four vaccine-types that had been produced up to May 7th, when the WHO listed China's Sinopharm COVID-19 vaccine, for emergency use.
This situation has led to a flood of vaccines in a few wealthy countries and a drought in the majority, poorer nations.
It should distress us all, that of the 1.6B vaccines already administered globally, over 50 per cent have gone to wealthy countries, while low-income countries and vulnerable states have received minuscule amounts.
Global economies will not recover if some nations are fully inoculated, and others are left deprived.
Vaccine equity is critical to achieving global herd immunity and to contain the emergence of more deadly and debilitating COVID-19 variants.
No person of conscience, should be comfortable witnessing the awful television images of the bodies of COVID-19 victims floating in rivers, or the mass burning of their corpses, or hundreds of people being thrown anonymously into mass graves.
The leaders of our one planet are summoned to serve a higher purpose – the worthy cause of saving lives.
In this regard, this ignoble system of vaccine apartheid must end and end now.
Nations that have stockpiled more vaccines than they require must release them to those who need.
We are thankful to the Government of the United States of America, for its recent announcement that it will share 80 million doses of vaccines with other countries.
We call on other governments that have either stockpiled vaccines, or locked them up in contracts with suppliers; to join the United States in releasing their surplus through a global plan, managed by this World Health Organization.
Supplying vaccines to save lives, should also not be a matter of bargaining, or of leveraging political support; it is the honourable and right thing to do.
Apart from releasing surplus vaccines, the governments that now maintain intellectual property rights that prohibit wider and greater production of vaccines, must act now to waive them.
More pharmaceutical companies producing much more vaccines, will mean more and faster inoculations of our global community.
That is not only in the interest of the countries where COVID-19 is rampant; it is in the interest of our interconnected world, where every nation is dependent on the interaction of people across borders, and on healthy markets with purchasing power.
It is especially troubling to many small states, including mine, that because our capacity is wrongly measured by our relatively high per capita income criterion, we are denied access to supply of critical live-saving vaccines under the COVAX facility, unless we pay.
Small island states, such as mine, which are perennially vulnerable to hurricanes and exogenous shocks that are no fault of our own, such as COVID-19, have to find the money to purchase vaccines, and to do so at high cost. We have had to do so even while the pandemic has caused a loss of 30 per cent of our GDP and halved our revenues.
Our countries are teetering on the brink of economic disaster.
In this context, we make an appeal to relax travel restrictions for vulnerable small states and rectification of the qualifications for access to the COVAX facility; so that account is taken of the profound vulnerabilities of small island states.
Vulnerability should be one of the determinants for vaccine accessibility.
Finally, I draw attention to the phenomenon of vaccine reticence in all our countries.
This is no longer a matter for individual countries.
It has become a pandemic, as dangerous as, COVID-19 itself and will cause millions more of our people to be infected, and all our economies to decline.
Vaccine reticence, now needs a global response, that is no less comprehensive and intense than the response to the pandemic itself.
We have to collectively educate our peoples of the value and benefits of inoculation to themselves, to their loved ones, the wider society and the global community as a whole.
Mr. President, our world is in a global crisis.
This assembly must act now, to imbue in all our societies the confidence that we their governments, are acting in solidarity to take back our world from the stranglehold of this pandemic and to set our peoples free.
Thank you.