ST. JOHN, Antigua and Barbuda – 1st March, 2022…..Prime Minister the Hon. Gaston Browne on Monday, presented the land certificate for a plot of beachfront property to local calypso icon, Sir McLean "King Short Shirt" Emanuel, granting him ownership of the property where he operated a beach bar and restaurant for over sixty years.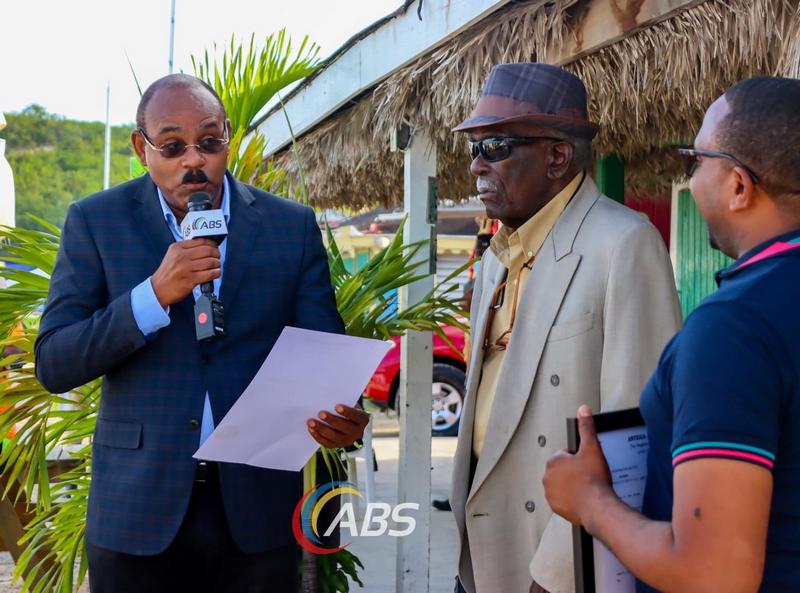 The presentation made on Sir McLean's 8oth birthdate was long in coming outlined Prime Minister Browne, who said that the plot of land, nestled between the Sandals Grande resort and the Halcyon Cove Resort was made famous in song over twenty years ago when Sir McLean, known as King Short Shirt sang about his fight to occupy the land which is located on one of the most beautiful beaches in Antigua and Barbuda.
"The king has fought for over 60 years to get ownership of this parcel of land here at Halcyon Cove. He would have sang about it. In fact, his sentiments are well enshrined within the song Vengeance. And I say to you today, sir, that this matter has finally been resolved, and I'm hoping that you could probably do a song of forgiveness – a song of absolution. It's a settled issue now. We now have the land certificate that we will present to you as a gift coming from the government and people of Antigua and Barbuda. And it is in recognition of your great contribution over the years," outlined Prime Minister Browne
Prime Minister Browne stated that King Short Shirt would have contributed over 60 years to the calypso art form, and would have helped to form the collective consciousness of Antiguans and Barbudans.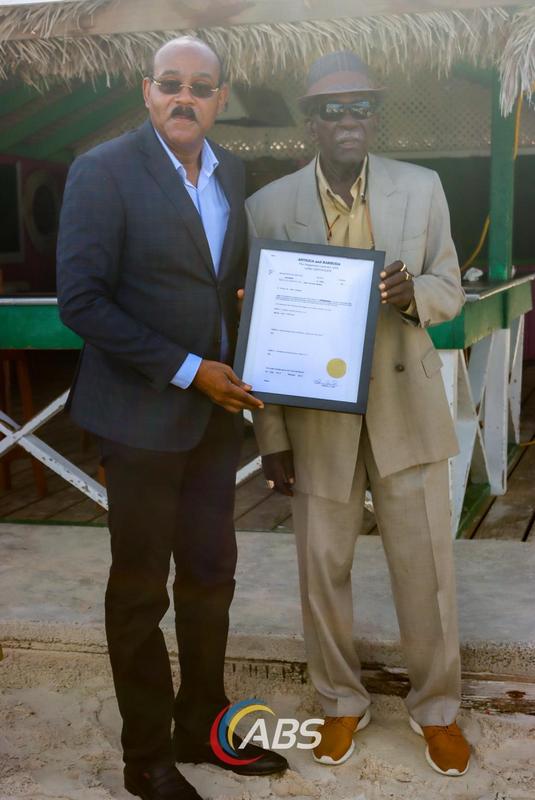 "Your songs were time tested and certainly your songs were inspirational. In fact, you yourself would have been a freedom fighter, helping us to fight the colonialists as we fought for independence. Your songs would have helped to literally inspire others within the Caribbean region and beyond, and we are very proud of you. Very proud of the contribution. God blessed you with a significant talent and you have utilized your talent wisely, not only for the benefit of yourself, but for the benefit of the people of Antigua and Barbuda and the Caribbean at large," he said.
The country's leader said that the parcel of land is worth close to one million US dollars because it is one of the finest pieces of real estate on the island. He said that the beach has been voted as one of the finest beaches in the world.
It was also pointed out that having operated there for over sixty years, the King has a significant amount of equity, and as the cabinet deliberated , they felt that after 60 years, he has earned it, and that is why they have gifted the land to him.
Speaking about Sir McLean's struggles to own the property, Prime Minister Browne said that this type of injustice should not be allowed to persist in our nation because, if the King had title to the land a few decades ago, he would have turned over significant amount of wealth for himself, his family and the nation.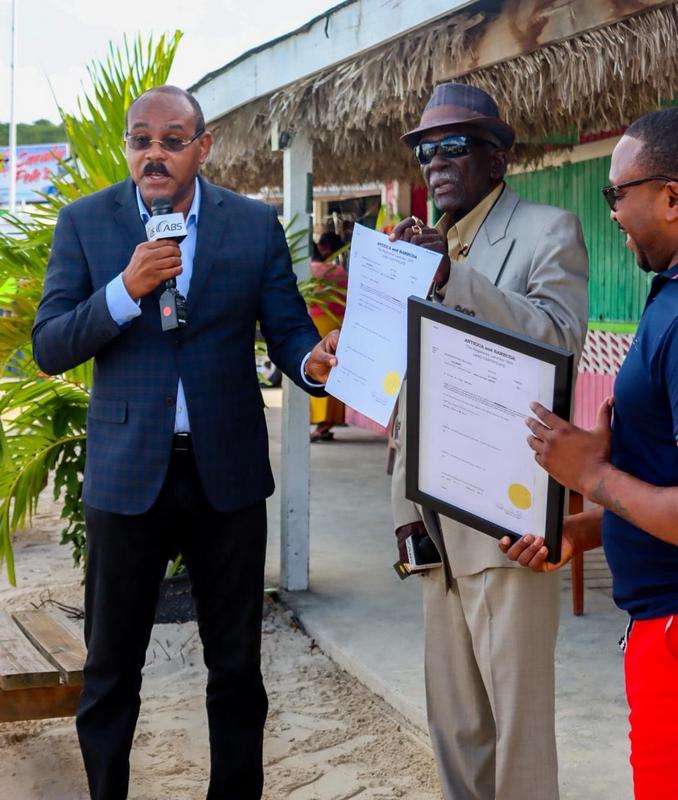 "We cannot be so mean spirited with each other. And I think when we speak empowerment, we must show it. And whereas the king may not be able to benefit, depending how long you live and how healthy you are, you may be able to benefit personally. But at least we know that the beneficiaries of your estate will certainly benefit. And I hope they will cherish this piece of land after you bequeath it to them, and that they will ensure that it stays within the family for a very long time to generate intergenerational wealth," said PM Browne.
In his response, Sir McLean thanked the Prime Minister and government of Antigua and Barbuda for the generous gesture.
"I want to thank you very much Honorable Prime Minister. Not only for doing this, but for what you are doing for our country. I want to ask the Lord to bless you as the leader of the ABLP. That you would have longevity, good health, strength and endurance to carry on this burden that you have on your shoulders at this moment. And I want to thank the people of Antigua and Barbuda for supporting me and this particular government for what they are doing for me after 60 years. I give thanks for receiving the title, but it belongs to my family and my pledge is that it should stay within the family for the rest of their life. I may not enjoy the benefit, but my children and grand-children will take it over. May God bless them," noted a contented King Short Shirt.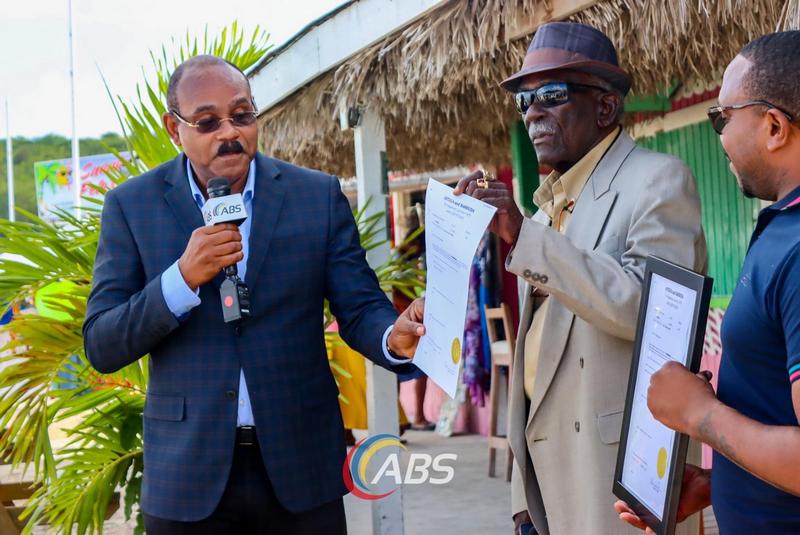 Sir McLean "King Short Shirt" Emanual is one of Antigua and Barbuda's most prolific calypsonians having won the coveted Road March title seven times and the local Calypso Monarch title fifteen times. His legacy is one of scathing social commentary against injustice of all kinds.