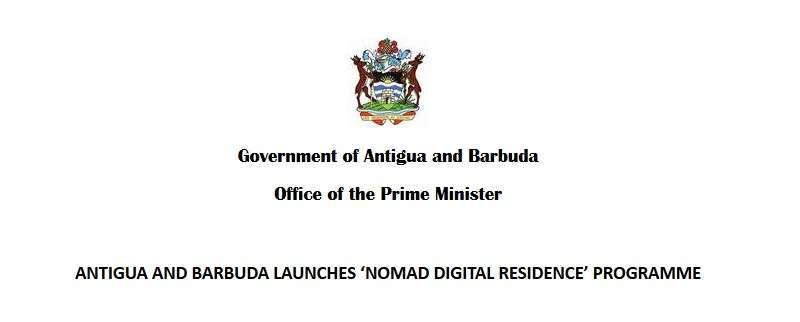 Сент-Джонс, Антигуа и Барбуда — 24 сентября, 2020…… Антигуа и Барбуда запустила программу «Nomad Digital Residence» (NDR), которая вступили в силу в тот же день. В рамках этой программы Антигуа и Барбуда предоставляет имеющим на это право лицам во всем мире возможность проживать в Антигуа и Барбуде до двух лет.
Премьер-министр Гастон Браун, объявляя о программе NDR, заявил, что заявки можно подавать из любой точки мира.
Премьер-министр заявил, что цель этой программы заключается в привлечении в Антигуа и Барбуду лиц, которые могут работать в дистанционном режиме и при этом выполнять требования своих работодателей или клиентов, если они занимаются индивидуальной трудовой деятельностью.    «В свою очередь, эти лица будут снимать жилье, арендовать автомобили, делать покупки в супермаркетах, есть в ресторанах, посещать места развлечений и помогать класть деньги в карманы антигуа и барбуданцев, а также помогать экономике», — заявил г-н Боун.
"Antigua and Barbuda is in a unique position to offer the 'Nomad Digital Residence' programme because, with our very low fatalities from COVID-19, very small number of active cases and our effective system of containing community spread, our country is one of the safest environments in the world".   Additionally, the Prime Minister pointed out that "the government has invested in modern medical facilities, including a state-of-the art Infectious Disease Clinic and Personal Protective Equipment for a brigade of medical personnel".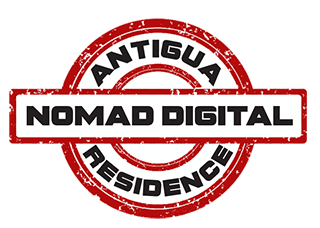 The country's telecommunication system, linked seamlessly to the rest of the world, also places it in an advantageous position to attract persons seeking a safe environment in which to work and live their lives.
The Prime Minister stressed that persons entering Antigua and Barbuda on the NDR programme "will be required to comply with all our protocols regarding COVID-19 in their own interest as much as for the welfare of the Antigua and Barbuda community".
"This is an opportunity for the country to earn some of the money that we have lost from the decline in the tourism sector that has affected everyone.  Therefore, it is in our collective interest to support and promote our 'Nomad Digital Residence' programme, and I urge everyone – persons and companies – to publicise the dedicated website on their web pages and social media pages".   "This in in everybody's interest", Prime Minister Browne concluded.
MAURICE F. MERCHANT
Director-General of Communications | Government of Antigua and Barbuda
Antigua and Barbuda is offering a long-stay visa programme, named the "Nomad Digital Residence". The programme is designed for persons whose work can be done remotely and are desirous of doing so from a safe Caribbean country with access to modern amenities, including a sound telecommunications infrastructure. Eligible persons will be granted a special-resident authorisation that will be valid for up to two (2) years in the first instance.
How to Apply 
Applications for the Nomad Digital Residence Visa are required to be submitted through the official website 
Requirements
Evidence that the non-refundable fee was paid in respect of each applicant

A passport photo of each applicant: 2 x 2 inches (51 x 51 mm) head must be between 1 -1 3/8 inches (25 – 35 mm) from the bottom of the chin to the top of the head.

A copy of the biographical data of passport

A certificate indicating medical insurance coverage for the period of their intended stay in Antigua

Police clearance for each applicant over the age of 16

Proof of relationship to dependent(s) for whom the application is made by the main applicant

Evidence of employment, including self-employment
A declaration by the main applicant, certifying (a) expected income of no less than US$50,000 (Fifty thousand US dollars) or the equivalent in other currencies, for each year of the 2 years in Antigua, and (b) that he/she has the means to support himself/herself and accompanying dependants during their stay in Antigua and Barbuda.
Applicable fees and how to pay
A non-refundable NDR visa fee is payable with the application.
The fees are:
Single applicant: US$1,500.00

Couple US$2,000.00

Family of 3 and over: US$3,000.00
The applicant(s) will be informed by email of successful application. Fees are to be paid by credit card as shown on the application form. A receipt will be issued for the applicant and declared dependents.  The receipt should be included with the application.